Home
| | | |
| --- | --- | --- |
| Bay/inlet good to excellent action! New Shirts! | | |
Tuesday, 09 August 2011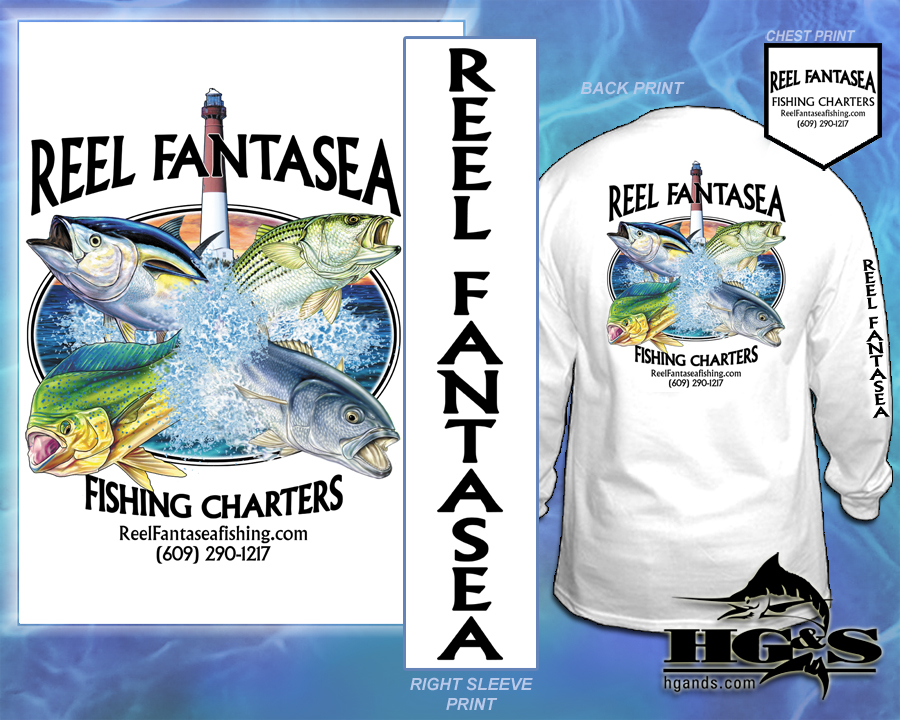 This week continued to offer up good to excellent light tackle action for a nice variety of species keeping things interesting and rewarding for both young and old. We have been mixing it up with a variety of species using different techinques,locations and presentations to keep the rods bending and anglers on their toes with blues, schoolies, trigger fish, blow fish, king fish, fluke ....... .

August is a great month to intoduce kids to fishing, as the bays variety and consistant action not only keeps their attention but gives them a fun start to fishing .

I have 2 remaing dates in August [ 21,26] for those who would like to join in on the fun. Remember that you don't require a license or registry to fish with us, it's all covered including cleaning your catch for the ride home! I a lso have some prime Fall fishing dates available for those looking to experience our Fantastic Fall Fishing! Lastly I have put together some new Reel Fantasea Fishing Charters T-shirts [long and short sleeve] and sweat shirt hoodies in different colors and sizes for those who would like to show your fishing passion.